Do you have a garage with your house? Everybody these days is investing in a good garage because it is not only going to park your automobiles inside but will also create space for all the other items which need to be stored in your house. But if you're going to keep so many things inside your garage, you have to make sure that it has a sturdy door that can protect your belongings. What you have to do is make sure that the garage has roll-up doors for added security. We, at Garage Door Systems, Inc., can be the right solution for you. We are one of the most established and reliable companies with more than 30 years in this field. We can provide you with all kinds of garage doors, roll-up doors, and overhead doors. Right from sales to installation and repair and maintenance, we can help you with everything. So, if you are based in areas like Oklahoma City, OKC, Edmond, Yukon, Piedmont, OK, or Mustang, OK, then you can rely on us.
Here, we have put together A few things to check about the roll-up doors before buying. Take a look.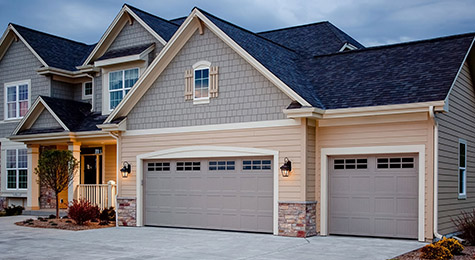 One of the first and foremost things that you need to check about the roll-up doors is their durability. It should be made of good quality materials so that it can last for a long time. After all, you are going to pay for the garage door and it should be worth the price.
The next thing that you have to check is the amount you need to pay for these doors. You should try to stick to your budget. And for that, you must ask for quotes in advance so that you can match them with your budget before making a decision.
So, if you are interested in our roll-up doors, contact us today.