Garage Door Openers for Residential Garage Doors & Commercial Overhead Doors, Roll Up Doors Serving for Edmond, El Reno, Mustang, OKC, Oklahoma City, Piedmont OK, Yukon & Surrounding Areas
Quality, Technology and Convenience
You get it all with LiftMaster Garage Door Openers
Garage Door Systems is dedicated to providing the very best in every product we offer, and that includes garage door openers. That's why we carry LiftMaster Garage Door Openers. As the nation's number one manufacturer of professionally installed residential garage door openers, LiftMaster builds years of research, development and innovation into every garage doo opener they build. Liftmaster is also a major manufacturer of commercial door operators built with the same dedication to quality and dependability.
Power Outages Won't Stop a LiftMaster
You don't have to worry about power outages when you own a LiftMaster garage door opener. Garage Door Systems carries LiftMaster garage door openers that automatically switch to a battery backup should you loose power. You'll be able to power your garage door even during blackouts! That's convenience. That's LiftMaster, available at and expertly installed and maintained by Garage Door Systems.

Control at your fingertips, anywhere you are
Suppose you realize you forgot to close your garage door once you're halfway to work…or on your way to your vacation destination? If you don't have anyone to call to close the door, your only choice is to wait until you return home…and hope no one decides to help themselves to your personal belongings. Of course, that doesn't address the possibility of damage due to a storm or other inclement weather.
Are you tired of your schedule being held hostage by delivery people and/or repairmen? Having to be home to grant entrance to someone can be a major inconvenience. You loose time and, for many, money. What if you could control your garage door opener from wherever you are, no matter how far away? What if you could let someone into your garage without being there? Wouldn't that be a major convenience?
Liftmaster has introduced an innovative solution with LiftMaster MyQ Technology. This state-of-the-art technology allows you to control your garage door opener from virtually anywhere in the world by using your smartphone and the LiftMaster MyQ app. LiftMaster MyQ puts control at your fingertips, whether you're at the office, on vacation or on the road. Ask your Garage Door Systems representative about the many advantages of LiftMaster MyQ Technology.
Commercial Door Operators built with safety in mind
The success of your business is built on customer satisfaction. Guarding the safety of your customers and their property is absolutely essential to the continued success of any business. Every month, thousands of dollars in damages and many serious injuries are caused by garage door openers that close on cars…and people. LiftMaster commercial door operators detect any object within their downward trajectory and automatically reverse motion. That's an added level of safety that not only protects property and people, but also reduces your liability risks, which is always a major concern among today's businesses. Garage Door Systems is proud to sell, install and service LiftMaster commercial door operators.
MANUFACTURERS WE WORK WITH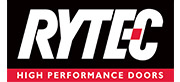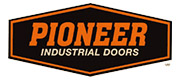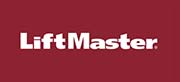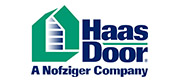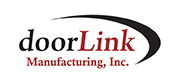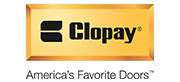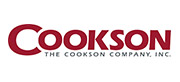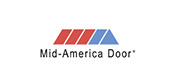 Residential and Commercial Garage Door Sales, Installation and Repairs in Yukon, OK, and Surrounding Areas.
405-350-1203