Garage Door Repair & Installation for Edmond, El Reno, Mustang, OKC, Oklahoma City, Piedmont OK, Yukon & Surrounding Areas
Experienced, Expedient, Professional
Garage Door Repair by Garage Door Systems
They provide protection from the elements, security against thieves and quick, convenient access for customers, equipment and automobiles. Your garage door plays a significant role, whether installed at a home or a business. A garage door isn't something we give much consideration…until it fails to operate properly. At the least, it presents a terrible inconvenience at home. When a commercial garage door fails, it costs time and money.
Whenever the season and whatever the reason your garage door isn't doing what it should do, you can trust the seasoned professionals at Garage Door Systems to provide quick and efficient repair service. Throughout Oklahoma from Yukon to Bethany, Tuttle to Oklahoma City and beyond, home and business owners turn to the professionals at Garage Door Systems for the very best garage door repairs and maintenance.
We're always ready for an emergency
Garage Door Systems offers 24/7 Emergency Service
When you have an emergency due to a malfunctioning garage door, it won't be a problem for long once you call the responsive team at Garage Door Systems. Our skilled and experienced professionals are dispatched via cell phone from wherever they are, and their location is always known with our GPS-enabled vehicles. When you have an emergency, we're available 24 hours a day, 7 days a week to provide the services necessary to make your garage door operational as quickly as possible. Our technicians work hard to perform all repairs in a manner that causes as little interruption to your day as possible. When servicing a business, we're especially conscious of your customers and employees and take numerous precautions to ensure both their and our safety.
One Call for ALL Your Garage Door Repair & Maintenance Needs
Garage Door Systems is a full-service provider
A properly maintained garage door can help prevent costly major repairs. Proper regularly scheduled maintenance can also reduce the chance of mechanical failures that could cause additional property damage at home or at your place of business. Our technicians make sure your garage door operates safely and dependably, providing a comprehensive inspection during which they may:
Secure and/or replace any loose or defective bolts and nuts
Properly lubricate all moving parts, including rollers, hinges, pulleys and cables.
When your garage door requires repair, Garage Door Systems is the name to know.
Residential or commercial, Garage Door Systems handles all garage door repair needs.
For more than 25 years our technicians have serviced customers from Mustang to Piedmont, through Yukon and all the surrounding communities. Our fully equipped fleet of cell phone dispatched and GPS enabled vehicles carry the most commonly needed parts so we're prepared to handle many emergency services immediately upon arrival.
Our repair services include but are not limited to:
Broken springs
Cables
Rollers
Track
Gear Housings
Special order and/or replacement sections for most door brands.
Yearly Service Agreements
We're equally happy to help the do-it-yourselfer with information, advice and parts selection.
MANUFACTURERS WE WORK WITH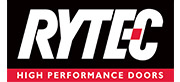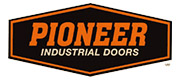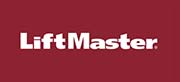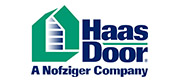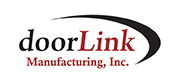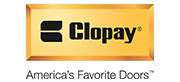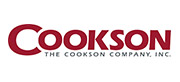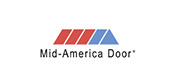 Residential and Commercial Garage Door Sales, Installation and Repairs in Yukon, OK, and Surrounding Areas.
405-350-1203