Are you looking for the perfect overhead door for your garage? Many of you must be thinking that why create such a fuss about it because after all, it is the overhead door of your garage. But you should understand that the meaning and role of a garage door has changed over the course of time. Now people don't just use the garage as a space where they store their vehicles but a lot of household goods are also kept there. In fact, people often enter their homes from this garage itself. We, at Garage Door Systems, can provide you with the right kind of overhead garage door. We have highly durable overhead doors which are not just durable but are also quite aesthetic in its appeal, perfectly complementing the rest of the exterior decor of all kinds of houses. We also offer you installation and maintenance services of these doors so you can be at peace by purchasing these doors from us. With our remarkable customer-oriented service and the sort of durable products we provide, we have created a solid customer base in areas likeEdmond OK, Mustang OK, OKC, Oklahoma City, Piedmont OK, or Yukon.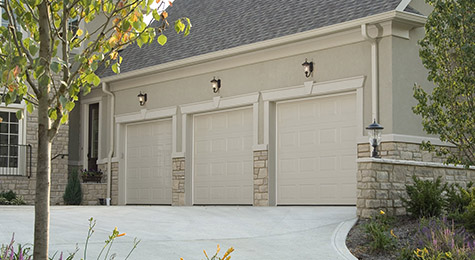 Here, we have put together 2 signs that you need new overhead doors for your garage. Take a look. 
First of all, if your overhead door is not functioning correctly so as to say if it takes a long time to open or shut the door or does not open and shut at all, then you should replace your old doors and get new ones for your garage.  
Is your overhead door broken? Then, it will be impossible for this door to act as a barrier against rough weather or protect the house from the criminals. So, you should immediately get the door replaced by a new one. 
And if you are interested in our overhead garage doors, then contact us today.