Do you have a garage at home? Nowadays, all the properties come with a garage because it is in demand. A garage is a great source of convenience for all homeowners because of the extra storage space that this place can offer along with parking your personal automobiles. All your belongings which usually cannot find place in your house can be dumped in your garage. But this means that you need to build a strong door for your garage too. You should opt for a overhead garage door. We, at Garage Door Systems, Inc., can be the right choice for you. We are an established and experienced company which has been in this field since 30 years now. We can provide you with all kinds of garage overhead doors and roll-up doors. We also help with the repair and installation work. We are known for our huge variety of products and customer oriented approach. So, if you belong to areas such as OKC, Oklahoma City, Mustang, OK, Edmond, Yukon, Piedmont, OK, then you can rely on us.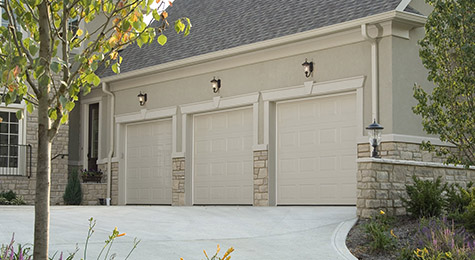 Here, we have put together a few things to lookout for while choosing the overhead garage doors. Take a look. 
User Mechanism
There are different kinds of garage doors and each of these has a different user mechanism. You should test each one and see which one seems good for you. It should not be too difficult nor too easy to operate or to break in. 
2. Pricing 
You should make sure that the doors you are buying are suitable for your budget. You should take quotes in advance and then see if it matches your budget. You can also compare it with others and see which one is most feasible for you.
So, if you are interested in choosing us, then you must contact us.