A garage has become a crucial part of every home nowadays. Apart from keeping your car, it is a place where homeowners store a number of important valuables which otherwise, don't find a place in the house. And not just the garage space but even the garage door is essential for people. More often than not, people use the garage door instead of the main entry door. So, it is very important that you choose the overhead door for your garage wisely. We, at Garage Door Systems, can be the right choice for you. We bring you one of the sturdiest, most durable, and highly aesthetic overhead doors for your garage that will provide a barrier between the weather outside and you. Along with that, it will ensure that your home is protected from the unwanted intruders as well. So, if you are from areas such as Edmond OK, El Reno, Mustang OK, OKC, Oklahoma City, or Piedmont OK, then you can resort to us without any hesitation.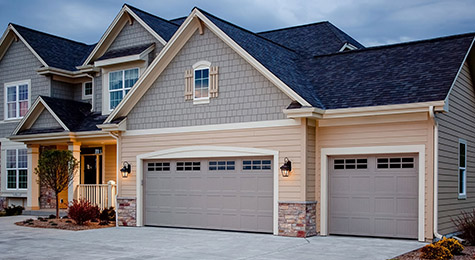 Here, we have put together a few reasons why you should purchase our overhead doors. Take a look. 
We are aware of the pivotal role that overhead doors play in your home. That is why we bring you the top quality products which will last for long and serve its function efficiently. Opt for our reliable and functional doors immediately. 
Next, we understand that the overhead door is also a part of your property so it should complement the overall aesthetics of your house exterior. We bring you fashionable and well-designed doors which match all kinds of home exterior decors. 
After buying your high-quality overhead doors, you don't have to worry about installing these. We also offer remarkable installation services too. We are known for our top-notch team of technicians who can help you with an effortless installation process. 
So, if you are interested in buying these doors from us, contact us today.