Getting the right kinds of gates for your garage, commercial or residential is very essential. Garage Door Systems, Inc. is here with a wide variety of garage doors for our customers. The professionals here have a reputation for knowledge and excellence, and it shows. For over 30 years now, we have been manufacturing high-performance doors and not only meeting but exceeding the expectations of our customers. We have partnered with a few of the top-notch manufacturers like Rytec who delivers not only energy-efficient doors but also their products also provide safety and security. They, just like us honor the commitment given to the customers. Over the years, our client base has slowly increased based on the customer referrals of the people of Oklahoma City, OKC, Edmond, Mustang, OK, Piedmont, OK, and El Reno.
Below we have mentioned 3 major reasons why you should select our company for your garage door requirements. Take a look.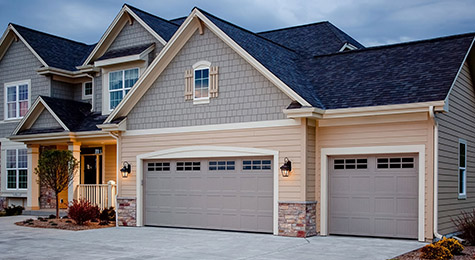 Excellent service
We always have a variety of options for our customers. Whether you want a product for new construction or for an existing garage, you name it and we have it for you. Our technicians are quite adept at taking the measurements to get you the right fit and seamless installations. Also, if you have any servicing, maintenance, or repair work to do, our technicians will always be available at your service.
Excellent products
Whether you're looking for traditional designs or contemporary ones, have them for you. We have to offer our customers traditional carriage house style doors, double-sided steel doors, or full vision service center doors for your business. We make sure to live up to our commitment to provide you with the industry's best products that you deserve.
So, if you are looking for any particular garage door for your business or house, you can give us a call at 405-350-1203.