If you have a garage at home, you will know how important a garage is for every household. It not just helps you to park your vehicle but it will also help you to store the several other excess things which usually don't find a place in the house. But there is no point of having a garage at home if you do not have a good garage door. Make sure that the garage door is a sturdy one which is not easily breakable and can be used easily. And if the garage door is not properly functional, it is going to be a huge inconvenience. In such a scenario, you need to resort to a good garage door repair service. We, at Garage Systems Inc., can be the right choice for you. We offer you quality garage door repairs at affordable rates. We have skilled and experienced technicians who can fix all kinds of problems you are facing with your garage door. So, if you belong to areas such as Edmond, Mustang OK, OKC, Oklahoma City, Piedmont OK, or Yukon, then you can opt for us.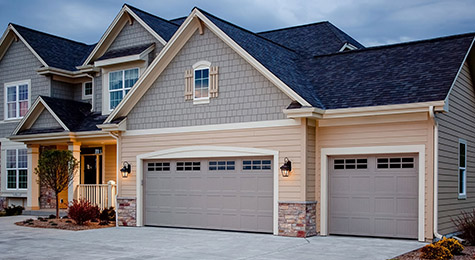 Here, we have put together a few vital questions to ask a garage door repair service. Take a look.
Do you have the expert technicians who can repair the garage doors?
It is important to check the sort of technicians you have so that you can get the right help that is needed to repair the garage doors. So, ask about the expertise of the technicians before choosing the company.
How much do you charge for the repair work?
It is crucial to understand the price that will be charged for the repairing of the garage door. This will help you know if you have exceeded the budget or not. And you will also be able to compare the rates and take a wise choice. So, ask about the charges for the repair work.
And if you think we can be the right choice for your garage door repairs, get in touch with us now.