Do you need extra space in your house? Sometimes, there are things in the house that do not find a place inside but you can always keep them in your garage. Modern homeowners especially prefer a garage not just for parking their car but also for this extra storage space. But if you are going to store so many things inside your garage, you have to also keep them safe. That is why you need to invest in a good garage door. And due to regular wear and tear, you might face some signs of damage in your garage door, in which case, you must get the garage door parts repaired or replaced as necessary. We, at Garage Door Systems, Inc., can be the right choice for you. We are an established and reliable company which has been in this field for more than 30 years. Can provide you with all kinds of garage doors, right from roll-up doors to overhead doors, and even garage door openers. We can provide you with repair and installation services too. So, if you are from Mustang, OK, OKC, Oklahoma City, Edmond, El Reno, or Piedmont, OK, then you must opt for us.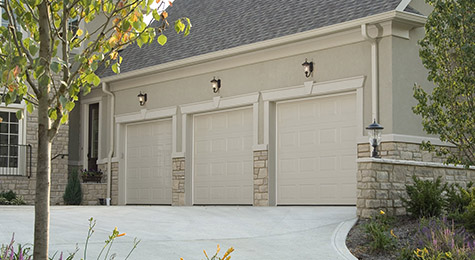 Here, we have put together a few things to check about the garage door parts before buying. Take a look.
First of all, you should check if the parts you are getting have a good warranty or not. A good warranty shows the seller's faith in their own products and is also a lucrative deal for you because if the product gets damaged within that period of warranty, then you can get a repair or replacement without any cost. That is why you should check if you are getting a good warranty. Or not.
The next thing that you have to check is if the price of the door parts are suitable for your budget or not. You should go for a company which offers you affordable rates. In order to check that, you should take quotes from them in advance and see if this is reasonable or not. You can also compare it with other companies and choose wisely.
So, if you are interested in choosing us, contact us today.