Every house these days has a garage. A garage has become a necessity for several reasons. First of all, it gives the extra space to every household for all those things which otherwise cannot find a place in your house. And everybody has a car or a motorcycle which needs to be parked too. The garage therefore needs a sturdy door which can protect all such valuables. But that is not going to be enough; you will need a smart and automatic garage door opener so that you have a more convenient and comfortable experience. We, at Garage Door Systems, Inc., can be the right choice for you. We are an experienced and reputable company which brings you high-quality garage doors and garage door openers. We are equipped with the latest technology which has enabled us to provide you with the smart garage door openers. We cannot just provide you with the sale of such products but we also help you with the repair and maintenance of the same. So, if you are looking for garage door openers in areas like Edmond, El Reno, Mustang OK, OKC, Oklahoma City, and Piedmont OK, you can definitely come to us.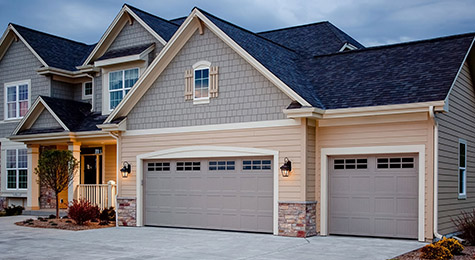 Here, we have enlisted a few essential advantages you can get if you have a garage door opener. Take a look. 
Greater Convenience
Imagine having to get out of your car to open the garage while it is pouring outside. Or if you have a toddler with you in the car, it can be difficult to leave the little one in the car to get out and open your garage door. This can be solved if you just have a garage door opener that can be used from anywhere.
Greater Property Value
The smarter your home will be, the more valuable it will be in the market. If you equip your home garage with an automatic garage door opener, it will add to the property value and help you to sell your house or put it on rent easily.
And if you are interested in choosing our garage door openers, then contact us today.